uPVC or Timber Cladding?
When undertaking any renovations it can be tricky to know what material, colour or profile to choose - particularly if it's something that you haven't done before, which most homeowners haven't!


Whilst it's always helpful to get the advice of your installer it's important that the final decision sits with you, after all – it's your home and you that has to look at it day in day out!


The first decision you need to make when choosing new cladding for your property is which material is the right one for you. Whilst timber cladding often offers a more classic look, the benefits of uPVC certainly outweighs that of timber, see below for the main 5 reasons why homeowners and installers choose uPVC cladding when updating a property.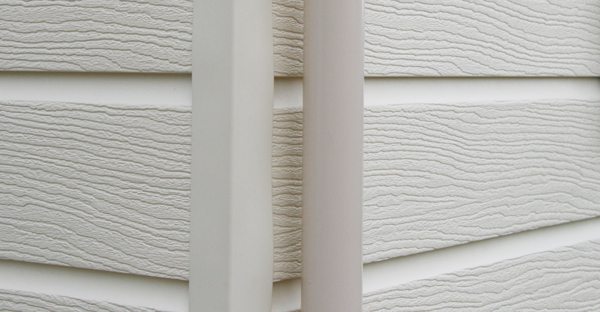 1. Maintenance


Unlike timber cladding which requires treatment and/or painting every couple of years to maintain their lifespan and aesthetics, uPVC cladding requires little to no maintenance.


If uPVC cladding gets dirty it can simply be wiped clean with warm soapy water, and that's about all the maintenance that's required!


2. Cost effective


Due to the extensive lifespan of uPVC products and the little amount of maintenance that is required – they are actually a very cost effective cladding solution.


It's not only the maintenance of timber cladding that can contribute towards the high cost of timber cladding but wood fixtures can also cost you up to double of what uPVC fixtures do!


3. HeatShield Technology


At DirectPlastics.com all of our Shiplap & Open V cladding products are manufactured by Homeline and protected by their innovative Heatshield technology – a technology that is specifically designed to ensure that the colour does not fade, even on South facing properties.


Whilst our Double embossed cladding is manufactured by Durasid and comes with a hefty 10 year guarantee!


4. They look great!


Due to their clean lines and appearance, uPVC cladding looks fantastic from the day its installed and for many years after that.


To mimic the appearance of real wood, most of our foiled cladding featured a convincing woodgrain making it looks just like painted timber!


5. 3 styles & 19 colours available


At DirectPlastics.com we have 3 cladding styles to choose from; 150mm Shiplap, 100mm Open V (also known as tongue and groove), and 300mm double embossed. Available in a range of colours including Dark Grey, White, Light Oak and Rosewood amongst other colours! Choosing uPVC doesn't have to be limiting!


For more information or guidance about choosing the right uPVC Cladding call our helpful team on 01254 918 046 or email us at customerservice@directplastics.com