Winter Proof your Home with DirectPlastics.com

With there being more and more warnings in the news about the weather taking a sudden change and the freezing winter air slowly making its way to us, it's important that we not only dig out our thermals but also make sure that those niggling jobs that have the potential to worsen during the cold weather are sorted – you really don't want to be up a ladder fixing your fascia or guttering in a bitter wind or snow storm!


Below are just a few of the common issues that arise each Winter, and some of the products that we see soar in popularity as soon as a cold spell hits.
Soudal Sealants
Water and ice have the ability to sneak in all the nooks and crannies you really didn't think it would be able to, so it's so important that all your windows and door frames are sealed completely to avoid leaking windows, which can sometimes cause mould to form on the inside of your home – unsightly and not great for your health!


At DirectPlastics.com we offer a whole range of sealants that would be ideal for leaking windows and door frames including the Silirub LMN, available in 7 colours including clear- meaning you can use it with any colour of door or window frames. Silirub LMN is easy to apply, water resistant and extremely durable – a favourite with fitters around the UK.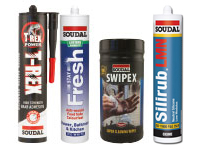 Fascia Repairs
It's been well documented that uPVC fascias are a much more cost effective and low maintenance solution than traditional timber fascias that often split and warp over time. If your roofline is starting to look like they could be close to needing repairing or replacing it's important that you do this before the cold winter weather sets in to avoid further damage to your roofline and roof space.


Whilst it's often recommended to replace timber fascias with 16mm uPVC fascias, if your existing fascias are in a sound condition it is possible and very acceptable to cap-over existing timber fascias – preventing them from future damage and giving you a low maintenance cost effective roofline solution.


At DirectPlastics.com we offer both 9mm cap over and 16mm uPVC Fascias in 13 colours and various profiles.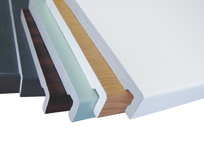 Polycarbonate replacement and repair
Polycarbonate has been a favourite for many for years, it's versatility makes it great for so many projects including Car Ports, Greenhouses, Patio coverings and conservatory roofings for those looking for a cheaper alternative to slates or tiles.


Before the winter gales set in it's important to ensure your Polycarbonate remains in good condition – and if not, replace it!


At DirectPlastics.com we stock Polycarbonate Sheeting in Opal, Clear and Bronze in various sizes – easy to cut down Polycarbonate is a great choice!


If you can't find the Polycabonate that you are looking for on our website simply contact us via our contact form as we have access to a full range of plastic sheet materials including hygienic cladding, and acrylic sheets along with all the fixtures and fixings required for the installation.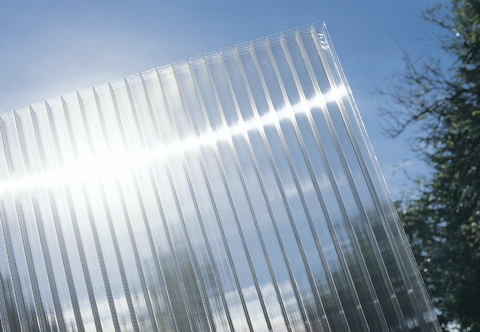 For free fitting advice or simply advice about which products to use, call one of our team on 01254 918 046 or via our contact us form.