uPVC Roofing at DirectPlastics.com
Here at DirectPlastics.com we supply all the uPVC products you expect from us – and some of what you don't expect. When we say uPVC Building products, Fascias, Soffits, Cladding and Trims spring to mind, but in fact, we supply a broad range of different uPVC Roofing options.


All of our roofing products come with a number of benefits, including being quick and easy to install, long lasting with comprehensive manufactures guarantees and extremely durable. We supply Tapco Slate, Polycarbonate Sheets, Easy-trim's Easyridge Ultimate, Dry Verge, Ventilation and Eave Protection.


Tapco Slate


Tapco Slate is a low maintenance alternative to traditional slate roofing. It has the appearance and texture of traditional slate, but with the added benefits of being lightweight, easy to install, 40 year warranty and fully tested to BBA, ETA and CE standards.


We supply Tapco Slate in 5 different colours including, Chestnut Brown, Brick Red, Plum, Pewter Grey and Stone Black. Not only do we stock Tapco Slate, but we supply Hip & Ridge in all colours and a 2m Black Dry Verge to complete your installation.
Polycarbornate Roofing Sheets


Here at DirectPlastics.com, we stock 3 different colours of Polycarb in a variety of sizes and thicknesses. Polycarb is often used on projects such as lean-tos, greenhouses and conservatories, but is suitable for a number of different installations. A lightweight product that is resistant to sunlight, rain and heat.


We supply Polycarb in Opal, Bronze and Clear, in sizes ranging from 16mm x 1000m x 2000mm up to 32mm x 1000mm x 3000mm.


Easyridge


The Easy-ridge F is a dry ridge kit manufactured by Easy-trim. The ventilated ridge roll comes as a 6m length and is compatible with almost all ridge tiles. All the components are designed to make installation quick and simple and come with a 20 year guarantee. Available in Black and Terracotta.


Dry Verge


We supply a huge range of Dry Verge, including both Universal and Continuous. Our uPVC Universal Dry Verge is available in Grey, Terracotta and Brown. Universal Dry Verge is an interlocking range that includes Left and Right hand Dry Verges, Starting Kits, Universal Ridge End Caps and Half-round Ridge End Caps. Universal Dry Verge is a motor-free method of fixing concrete interlocking verge tiles.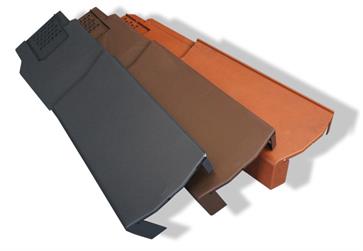 Our continuous range includes Type D, Type M, Type S, plus the Connectors and Ends caps necessary to complete your installation. Easy to install and maintenance free, our continuous Dry Verge is supplied as a 5m length and available in Black, Brown or White.


If you need any further advice, please call one of our experience team members on 01254 918 046 or email us at customerservice@directplastics.com.